Rector Search Committee
Almighty God, you know the needs of your Church in every place: look graciously upon us, the people of All Saints', and grant us the guidance of your Holy Spirit as we seek a new Rector for this parish. Give us discernment, wisdom, and confidence in your timing. Guide the members of our Search Committee, as they labor to be faithful in seeking your will. We pray for the life of our parish, that we may continue to be strengthened in our mission in "Living and Sharing the Gospel of Jesus Christ". Bless us with mutual trust and respect, courage, and foresight as you shepherd our community through its journey. Grace us with continuous direction and inspire us toward genuine self-reflection. All this we ask as we walk in your ways to the glory of your name. Amen.
Adapted from https://www.stmartininthefields.org/archive/prayer-as-we-search-for-a-new-rector-2/
There is a flowchart detailing all the moving parts and happenings of our rector search detailing all the ins and outs of the Diocese, the Vestry, and the church.
Vestry Charge to Rector Search Committee
All Saints' Episcopal Church
1001 12th St., Cayce SC
The Rector Search Committee (RSC) is charged to conduct a thorough, thoughtful and prayerful search and evaluation of qualified candidates for the position of Rector for All Saints' Episcopal Church, Cayce, SC. The Vestry directs the Rector Search Committee (RSC) to conduct a national search, without regard to age, gender, race, disability, sexual orientation or nationality, for a rector who will be an effective leader in the parish, the Diocese and the national Church. The Rector Search Committee (RSC) shall approach the search process prayerfully with attention to the relevant provisions of Canon Law & Diocesan and National Church requirements pertaining to the search process, and bearing in mind the interests of the whole parish and all of its various constituencies and ministries.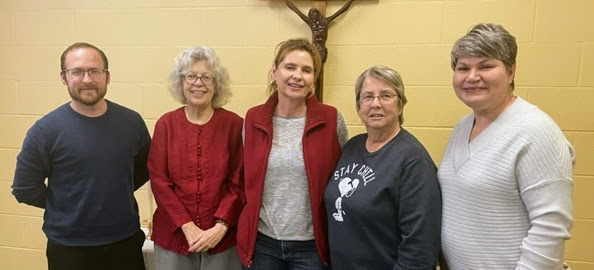 ---